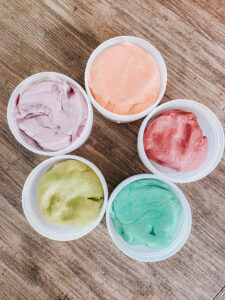 Homemade playdough a fun activity to make with your kiddos and one that provides hours of endless play once you're done in the kitchen.  The best part, you pick the colors you want to make!  I went with some Halloween theme colors to stay in the Halloween spirit but you can also leave the dough without color if you so choose.
One thing I love about homemade playdough is how incredibly SOFT it is.  It feels like little puffy clouds in your hand.  Because of the oil in the the homemade dough it also feels extremely smooth, spreads and rolls easier for those little kiddos to work on fine motor skills.
To store the playdough you want to make sure you have a few airtight containers that seal nicely.  If you don't have any containers a plastic bag will do the trick in a pinch as well.
Here are the recommended Amazon products to make this recipe:


As always, you can pin this recipe directly to Pinterest to save for later.  Happy Crafting!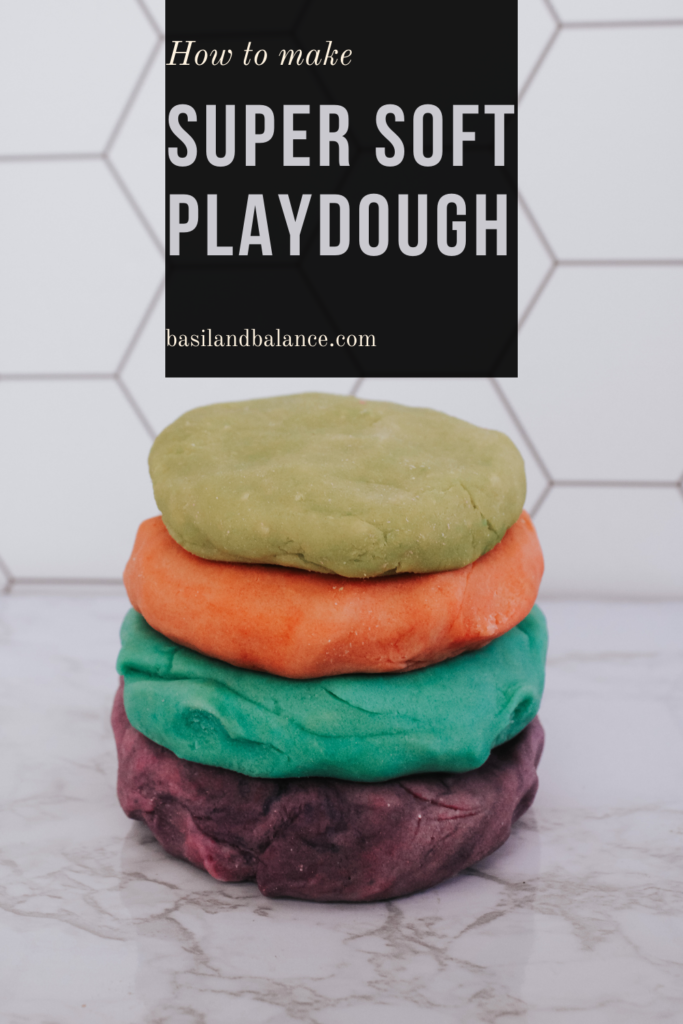 Super Soft Playdough
Author: Sarah LaBine
Recipe type: Playdough
Prep time:
Cook time:
Total time:
A beginners recipe for homemade playdough you and your family will love
Ingredients
2 C. Water
2 C. Flour
1 C. Salt
1 Tbsp Oil
4 Tsp Cream of Tartar
Optional: Food Coloring
Instructions
Mix all ingredients (except coloring) in a large pot & set on medium heat on stove
Stir continuously
Mixture will start of runny but will continue to form over time
After 2-4 mins your mixture will look like dough
Let cool
Divide dough into a few portions if you would like to make more than one color
Add a few drops of your favorite food coloring
Knead in color (don't forget to wear rubber gloves)