I love getting a crafted cocktail (or mocktail – yay pregnancy) when out on a date night.  However, since date nights are taking place in our kitchen on the regular I thought why not get creative and make our own fancy shmancy drinks.  The key to creating crafted cocktails & mocktails is much easier than you think, all you need to do is make your own simple syrup.
Here's what you need:
Mason Jars
Water
Sugar
Strawberries & Watermelon
Rosemary & Basil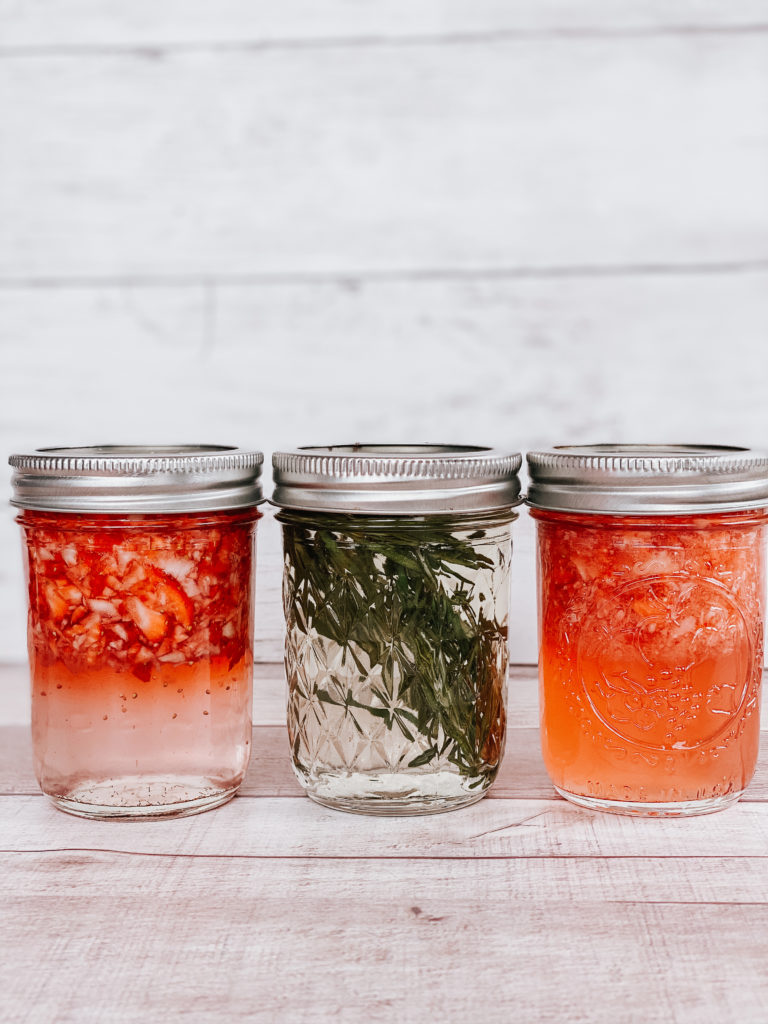 First you want to boil 1 Cup Water with 1 Cup Sugar.  Keep the heat on medium, patience my friend – you do not want it to boil and crystalize.  Stir continuously until sugar has dissolved.
Once sugar is dissolved fill mason jars about 2/3 full (you should have enough for approximately 3 jars.  Add your fruit & herbs to each jar.  Details on each jar below (from left to right on picture):
Jar #1: finely chopped strawberries
Jar #2: 4 fresh rosemary sprigs
Jar #3: watermelon & strawberries blended with a 2 fresh basil sprigs
Let sit for minimum 1 hour.  I decided to cool my jars and let the syrup get really good flavor by marinating overnight.
Soon you'll be taking on the name as the household mixologist!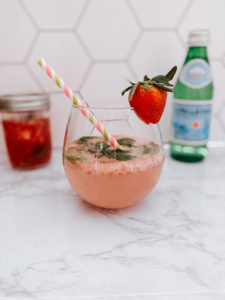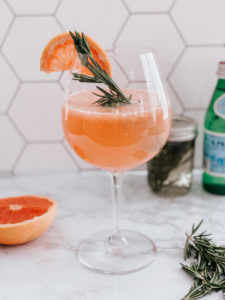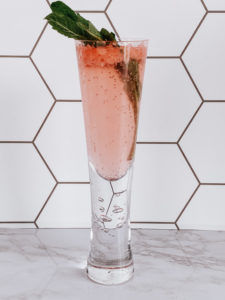 Last but not least, don't forget to pin to your pinboard!  Click the image below!