She's here, the recipe you've all been waiting for.  You know….the one you keep in your back pocket for when you don't feel like cooking or component prepping.  Can I get a hallelujah?!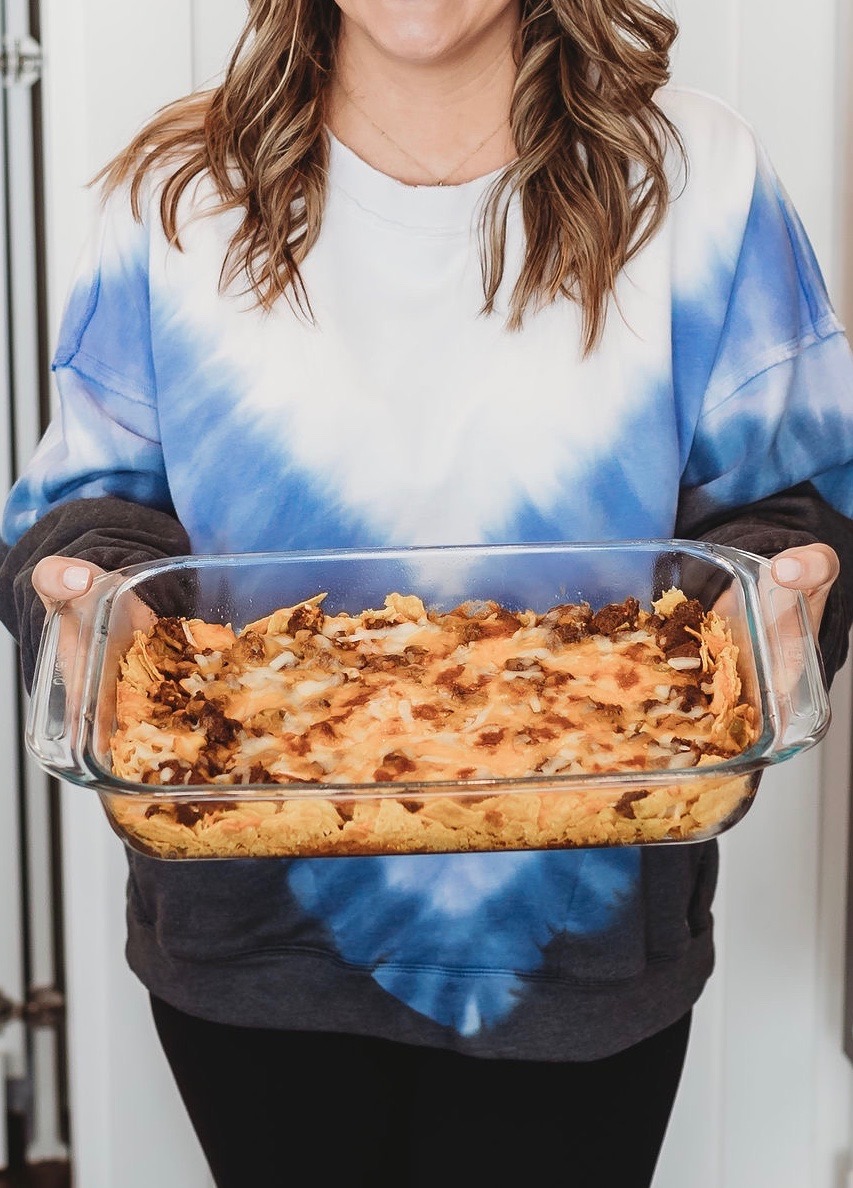 Short & sweet post for you all because I know you just want that printable.

Easy Weeknight Taco Casserole
Author: Sarah LaBine
Recipe type: Dinner
Cuisine: Mexican
Prep time:
Cook time:
Total time:
This easy weeknight taco casserole is going to become your next go-to recipe for your family on those nights you're asking yourself "what should we have for dinner"
Ingredients
1 lb. ground turkey
1 c. chopped onion
2 garlic cloves, finely chopped
1 c. water
½ c. taco sauce
4 oz. can diced green chiles
1 pkg. taco seasoning mix
1 pkg. (12) taco shells, broken
2 c. (8oz) shredded cheddar cheese
diced tomatoes
sliced green onion
Instructions
Brown ground turkey, onion and garlic & Drain
Stir in water, taco sauce, chiles, and seasoning mix.
Cook over low heat for 3-4 minutes.
Layer the broken shells on bottom of greased 12x8 baking dish
Cover with the meat sauce
Sprinkle with 1 c. cheese
Bake in preheated 375 oven for 20-25 minutes.
Top with tomatoes, green onions.